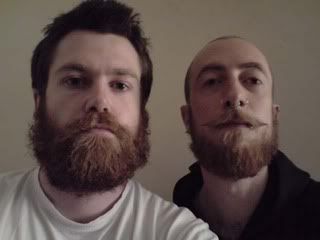 The world mourns the loss of a truly outstanding beard. As you can see from the above photo, many recognised Webster's face rug to be far superior to Gotts' scraggy effort, but his feeble will was broken by weeks of pressure, insults and pain.
As many men know, shaving off a full beard can be one of the most emotional yet entertaining things in life. Many beards have been trimmed into hilarious styles, but usually in the privacy of one's bathroom by men who have considered "What would I look like if was a cowboy?", "Does this Victorian moustache enhance my manliness?", "Does this 'tache make me look like Chaplin or more like Hitler?".
Here are the astounding images for all to see....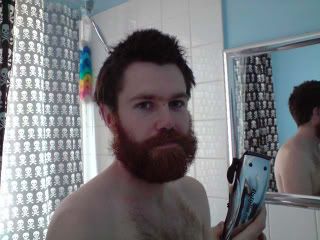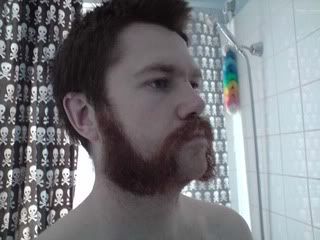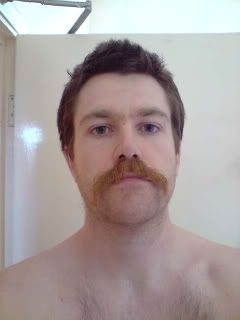 Gotts has elected to keep his beard for a while longer, although now the beard-off has let up, he can trim it to a more respectable style and length, confidant that he can bask in the hairy glory of being a winner for once.
WebsterGotts wish to thank everyone who made these beards possible. Cheers for the support, the ridicule, the pity, the love and most of all, for bothering to follow the journeys of these beards from stubble, to food-encrusted jungles and back again.
R.I.P. BEARD
(7th April 2009-1st July 2009)